Freebies: Social CSS3 Buttons
Posted: December 12, 2012 at 2:10 am
I have got something to celebrate. As of today, I am officially a freelance webdesigner! And what is a party without presents? Nothing! So I decided to make something useful for you guys. A social button set as .PSD and as fully working CSS3 buttons. It's free to use without restriction. It would be nice though if you credited me somewhere.
You can see the buttons below in the image. A working version can be viewed on my about page.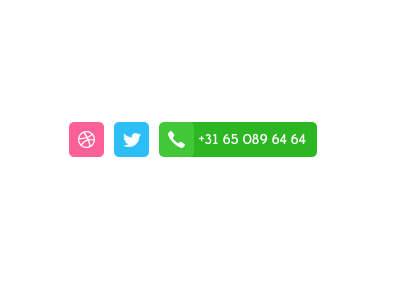 If you like the buttons and want to use it, simply download it. The ZIP contains all the files you need. Also inside is an HTML page that explains how to use the buttons.
Have fun with it!